About Breast Implant Revision
Many women visit Widder Cosmetic and Plastic Surgery Center in Vienna, VA, every year for breast implant revision surgery. The purpose of this procedure is to improve or correct the breasts of women who have undergone breast augmentation surgery. Although breast augmentation yields stunning results, sometimes women are unhappy with the outcome or need to replace implants that are no longer physically appealing or functioning properly. Board-certified Plastic Surgeon, Dr. Shlomo Widder, will meet personally with you to perform a detailed examination in order to develop a personalized plan that best suits your aesthetic goals. The result will restore your breasts to the size, shape, and contour you desire.
Reviews
"I had my breast implant about 2 years ago. Even they were bigger than I was expecting, they look very natural. People who doesn't know I had an implant couldn't tell I had implants. Although having them to big for my body, i had a hard time to adjust my new look. Being back and forth with Dr. Widder and his staff, we finally agreed to have a local procedure to get them smaller. Most importantly they work very professionally, never had any problem with my appointments, they were always on time and friendly. The only thing I had negative experience was the new Cup size which has been sold. I highly recommend him to any of my friends who considers to have an implants. I am just not a big breasts person and didn't realize the outcome. I am glad we worked it out, they are getting smaller. :-))"
- R.G. /
Google /
Aug 14, 2017
"Amazing Breast implants - My mom has been going with Dr.wider since 2012 he's quite experienced and very professional. Vanessa his secretary is very polite and informing, dedicated to her job and clients. When I scheduled my surgery dr. Wider and the anesthesiologist were right on time I believe even 5m early then scheduled. They knew what to do and where ready to go!! The procedure was quick and easy, well for me (I..."
- M. /
RealSelf /
Aug 10, 2017
"This review only contains a rating"
- J.R. /
Google /
Jul 31, 2017
"10 WORDS: Doctor Widder is a surgical genius whose work is flawless! (FULL REVIEW) - FULL REVIEW* Long post (but worth every word) ALERT* A MUST READ!!*I found my confidence in Dr. Widder and his facility by doing exactly what you are doing now, my research! My goal was to seek out a doctor who performed butt implants that looked natural-- and natural at ANY size! Although I knew I wanted a size that 'fit my body' with a little extra plumpness (of course- but nothing..."
- K. /
RealSelf /
Jul 27, 2017
"Breast Augumentation - Dr. Widder really showed that he cares about his patients! After the procedure, he continued to follow up and had me come back multiple times to check on me. I was very impressed with how much time and effort he puts into his patients! All the staff here are extremely nice and go out of their way to make you feel comfortable."
- M. /
RealSelf /
Jul 25, 2017
Previous
Next
Usually, a breast revision surgery is performed for:
Medical reasons
Cosmetic reasons
Implant exchange
During your consultation, the surgeon will listen to the your concerns and cosmetic goals before making recommendations for a specific treatment plan. Since each implant revision surgery is unique to the patient's situation, the surgical technique and length of surgery and recovery will vary. You should expect a longer recovery time for multiple or extensive revision surgeries that involve removing scar tissue or removing loose skin. A revision that replaces a breast implant usually allows for the shortest recovery period. If you suspect your breast implant has ruptured, please seek medical attention immediately.
Implant ruptures are rare, but it does require revision surgery. A ruptured saline implant may appear to be deflated and flattened, but the saline is safely absorbed by the body. When a silicone implant ruptures, the gel doesn't move, but there is an obvious difference in firmness and the shape of the breast. In most cases, the silicone is still contained within the implant and does not harm the body.
Double bubble deformity creates an unnatural indentation in the breast and looks like the implant has fallen out of position. Visually, the breasts will appear unattractively doubled underneath the crease. This usually occurs if the implants were not properly positioned during the augmentation surgery. It can also happen if there is too much scar tissue around the implant itself. Breast revision surgery is the only way to amend this situation as the situation will not correct itself. The surgeon may also use a surgical mesh to reinforce the implant and keep it from moving.
Scarring (capsular contracture) can cause a hardening of the breast, which occurs more often in saline implants. There is always a risk of scar tissue forming around the breast implant once it has settled into the chest, which shifts the implant out of place and hardens the breast. In this case, a surgeon would have to remove the scar tissue with a procedure called a capsulectomy.
Breast rippling is a visible wrinkling beneath or on the side of the breast. This can often be seen under clothes. Rippling can happen with any augmentation patient, but it is most common with women who are thin and have very little muscle under the breast. Saline implants cause rippling more than silicone implants. This complication is not a health risk, but it does lead to unattractive, wrinkly breasts.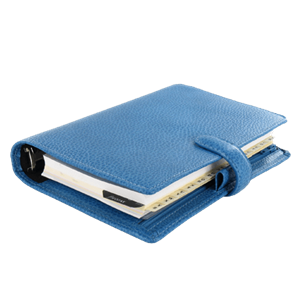 Plan Your Procedure
Recovery Time

4 – 6 Weeks

Average Procedure Time

2 – 5 Hours

Post-op Follow-up

3 Months

Procedure Recovery Location

Outpatient
Contact Us
New and Improved Implants
We want everyone to be happy with their breast augmentations, so we offer breast revision surgery (even if it is to correct another surgeon's work) to help you reach your cosmetic goals. Please schedule a consultation at our office to learn more about your revision possibilities.
Related Procedures