About Breast Augmentation
At Widder Cosmetic and Plastic Surgery Center in Vienna, VA, Dr. Shlomo Widder, offers breast augmentation to women who wish to increase the size of their breasts. Medically known as "augmentation mammaplasty," this procedure is designed to enhance the size and shape of the breasts. When meeting with patients, our board-certified Plastic Surgeon, Dr. Widder, will thoroughly examine the area to be treated and discuss their ideal outcome to determine the most appropriate surgical method. Although both saline and silicone breast implants are available, Dr. Widder typically uses saline implants. These allow Dr. Widder to make only small incisions and minimize scarring post-surgery, while providing results that look natural.
Breast Augmentation Reviews
"I had an amazing experience, once again, with Dr.Widder! I couldn't be happier. The staff is professional and very kind. They were knowledgeable and helpful with every question and inquiry I had. I called Dr. Widder a few times before my surgery for reassurance. He called me back every single time and made me feel very comfortable. I felt that I was given one on one care with Dr. Widder, which you don't receive anymore. I had breast augmentation surgery 17 years ago by Dr.Widder and it was the best surgery I had experienced. Almost no pain. I was good to go in one day. This surgery went the same. I had met with other doctors but didn't feel the same confidence I felt with him. He has incredible knowledge and experience! Thank you Dr. Widder and your amazing staff!!"
- E.G. /
Yelp /
Apr 01, 2017
"Dr. Widder is Amazing! - McLean, VA - It is 17 years after my initial breast augmentation and they still look awesome! Two children later, I breast feed, worked out, did everything and they still look great. The only reason I am having them done again is to go bigger this time. Best decision 17 years ago and look forward to the next one! Dr. Widder is very thorough and talks you through your decision and the process.I had 525..."
- G. /
RealSelf /
Apr 14, 2014
"Returning Patient, Breast Implant Exchange - McLean, VA - Dr. Widder is very nice, sweet, and always offers his best opinion. I'm glad that I came back to him for my breast implant exchange. The pain was about the same as my first one, but only because he had to remove scar tissue from my capsular contracture. Since I was getting them both redone, I decided to go a little bigger. You should always listen to his directions -- I was only 21 when I received my first breast augmentation from him and I didn't really massage my breasts as often as I should've, which led to capsular contracture in both of my breasts :( so now I'm really going to take care of them! All patients should understand that every body can react differently to cosmetic surgery, so everybody's experience will be different. His prices are very fair compared to other plastic surgeons in this area. I've also had nothing but smooth and friendly experiences with his staff."
- A. /
RealSelf /
Jan 20, 2015
"27 Years Old, One Child - Vienna, VA - Dr. Widder is amazing. He will answer all of your questions and the staff is great as well. If you need to make an appt to come in the staff is very accommodating and will work with you. After the surgery one of the nurses was by me the whole time to talk to me and comfort me. I felt comfortable, the above pic is 2 days post op. I highly recommend him to anyone looking for a great surgery place. Wish I would have found him sooner and had him for my breast augmentation 2 years ago."
- C. /
RealSelf /
May 30, 2015
"Revision to Fix Breast Implant Capsular Contracture and Rippling - Don't make the mistake of going elsewhere for your breast augmentation or revision. At least meet with Dr. Shlomo Widder. He's truly the best."
- F. /
RealSelf /
Dec 31, 2016
Previous
Next
Women who are healthy, in good medical condition, and who do not smoke can be considered for breast augmentation surgery. The majority of women who have this surgery do so because they are not satisfied with the current shape and size of their breasts. During the initial consultation, we will discuss requirements for surgery and determine what is necessary and/or realistic for your preferred goals. Suitable candidates for augmentation are women who exhibit disproportional breast size for their body shape, uneven breasts or asymmetry, a loss of firmness or breast tissue due to genetics, childbirth, and/or weight loss, and those who simply want a larger breast size. It is important to note that women who have sagging or drooping breasts may not be good candidates for this surgery; a breast lift or breast lift with augmentation is often better in these situations.
Based on your personal goals and the aesthetic outcome you desire, we will discuss the best treatment options during the consultation. Silicone and saline implants remain the primary choice in breast augmentation surgery. Saline implants are filled with saltwater at the time of surgery and give the doctor more control to make adjustments as needed during the operation. Saline filled implants are said to feel firmer than silicone and are recommended for patients who have enough natural breast tissue to avoid visible rippling. Silicone implants, on the other hand, are pre-filled and leave no room for adjustments during surgery. They tend to feel and look a bit more natural and are a better choice for women with very little breast tissue.
For patients who do not want an implant, but still desire a fuller breast size, an autologous fat transfer may be an option. This is a procedure that takes fat from one area of the body using liposuction, and then transfers the healthy, grafted fat layer by layer into the breast until the desired shape and size has been achieved.
Breast augmentation surgery is performed under general anesthesia and typically takes under 2 hours to complete. After the procedure, our nurses will carefully wrap the patient in a sterile surgical dressing and create some compression with a medical sports bra. In the immediate days that follow surgery, the patient will be sore and swollen, but the aesthetic result will be seen immediately. Patients should take it easy for several days, but most can return to work within about 3 – 5 days. We advise no exercise for approximately 4 – 6 weeks to allow the breasts appropriate healing time. It takes about 4 – 6 months for the breasts to "drop" into their final position and for all swelling and bruising to go away, as well as a return of full breast sensation.
Following a thorough consultation, each patient will be given a customized treatment plan. This plan will be tailored based on many factors. It will determine the type of implant that will garner the patient's optimal results, and recommend the appropriate size, shape, texture, and brand of implant to use. Our surgeon will consider how much native breast tissue exists and an assessment will be made regarding breast base width, bone structure, skin tone, and a comparison of body shape to the breast size. Our goal is to produce the most natural-looking outcome for each patient. We will also discuss the appropriate incision type and placement once the implant is chosen. Breast implants typically are inserted beneath the pectoral muscle. Our first two choices for the incision is at the fold of the breast or adjacent to the nipple. We offer the most advanced techniques for your case to best hide scarring and provide the most gorgeous, natural outcome.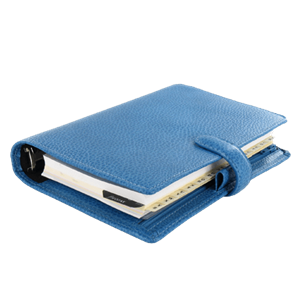 Plan Your Procedure
Average Cost

$5,500

-

$6,950

Recovery Time

4 Weeks

Average Procedure Time

2 Hours

Post-op Follow-up

3 Months

Procedure Recovery Location

Outpatient
Contact Us
As one of the most common cosmetic surgeries offered today, many women put their trust in a cosmetic surgeon to help them achieve their aspired body. Our plastic surgery practice wants to offer you the enhanced breasts of your dreams. Don't waste anymore time being unhappy with the shape of your body and how you look in clothes. Please contact our patient concierge today and schedule your initial consultation to learn more.
Related Procedures